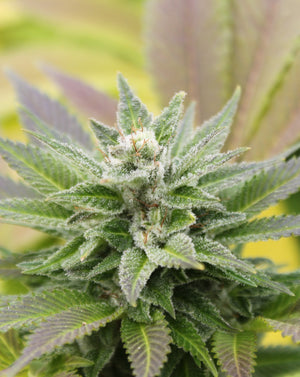 Cherry Blossom Feminized Seeds
Sale price Price $300.00 Regular price
To reduce the likelihood of producing male plants, these seeds have been "feminized". Feminized seeds are more likely (99%) to produce a female plant while starting from regular seeds will result in both male and female plants, generally at equal rates. Feminized seeds are generally more expensive, but they will result in little to no males in a field, which is extremely important when growing CBD-rich varieties.
Cherry Blossom offer good growth and flower production. They will grow to be about 5-6' tall, and will take up roughly 5'x5'
CBD: 11-13%
Yield: Approx. 8-32 ounces per plant
Germination Rate: Approx. 90% in greenhouse. In the field between 60-75%
Plants Per Acre: 1,500 - 1,750
Maturity: Approx. 120 days from planting
Bred by Old Country Hemp Co.